We are an experienced and passionate veterinary clinic near Mount Waverley. Come see us today!
Opening Hours
Mon to Fri: 7:30am-7:30pm
Sat: 8:30am-4pm
Sun: Closed
Opening Hours
Mon to Fri: 7:30am-7:30pm
Sat: 8:30am-4pm
Sun: Closed
High Street Road Animal Hospital has been providing friendly professional care for our clients and their pets in Mount Waverley since 1960.
Our health care team consists of four vets and six nurses and we are proud to provide our clients with the highest standards of Veterinary care in a large modern, purpose-built Hospital in Mt Waverley.
We know that pets are a very important part of your family and we appreciate the trust that you place in us. Our experienced health care team always strives to keep your pet as healthy and happy as possible, so that you are free to enjoy your lives together.
High Street Road Vet is located in the heart of Mount Waverley. Come by and visit us in person, and bring your best friend to say hello!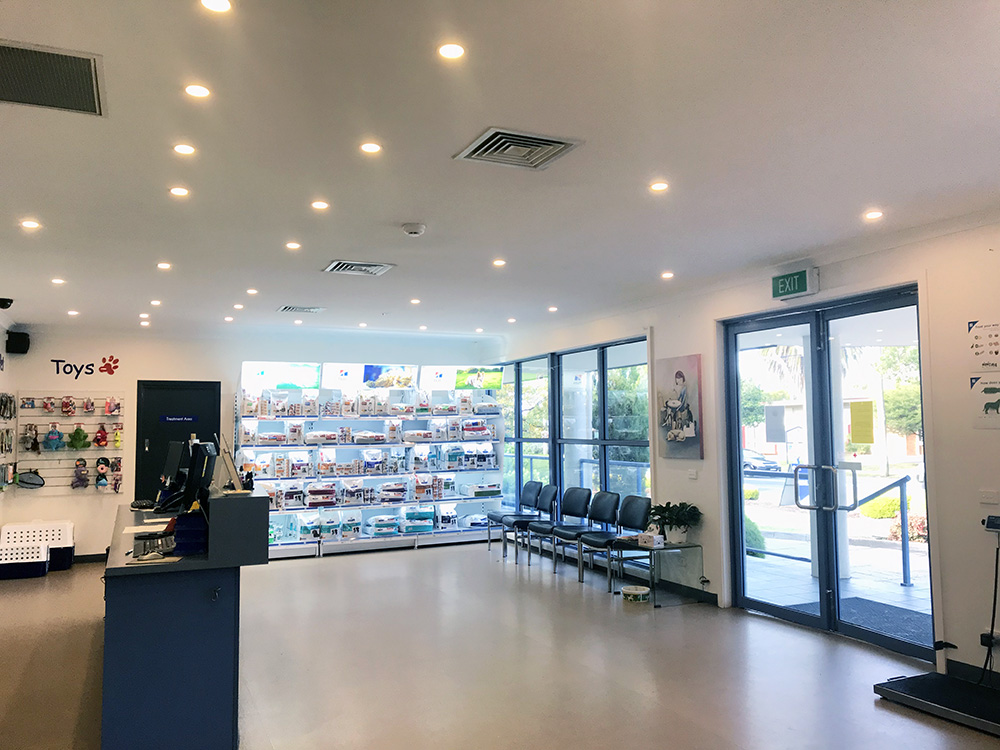 Vet House Calls Mount Waverley
Vet Surgery Mount Waverley
Inpatient Care Mount Waverley
Laboratory Services Mount Waverley
Anaesthesia Mount Waverley
Diagnostic Imaging Mount Waverley
Clinical Pathology Mount Waverley
Pet Euthanasia Mount Waverley
Routine Checkups Mount Waverley
Pet Desexing Mount Waverley
Pet Vaccinations Mount Waverley
Pet Microchipping Mount Waverley
Pet Weight Loss Clinic Mount Waverley
Pet Insurance Mount Waverley
Pet Dentistry Mount Waverley
Senior Pet Services Mount Waverley
The Cat Hotel in Glen Waverley
"Couldn't be happier!"
★★★★★
Love this place! I found them after moving to Melbourne a few years ago and couldn't be happier. Even while dealing with the death of one of my beloved dogs, they were compassionate and incredibly patient. I've found pricing to be very reasonable, with follow ups to major procedures often included (big change from my previous vet). I have been very impressed with the level of service and understanding. Particularly as my partner and I both work full time, it also helps that they offer a wide range of times for appointments. Even at short notice, I never have trouble getting an appointment. Very happy to have found a place where they understand that our pets are a big part of the family!
- Jessica, 5-Star Google Review
"Clean, comfortable, and spacious"
★★★★★
"The staff that work at High Street Road Animal Hospital are so kind and helpful. I have an older cat who has arthritis and a thyroid issue, and my questions have always been addressed in the most understanding and informative way. They staff are so lovely to my cat and treat him like he is their own pet. He stays at the cattery, which is clean, comfortable and spacious. I can not thank the staff enough for their help. I know that I can get a bit anxious and protective of my cat, but I have received nothing but patience and kindness when dealing with this clinic. You are all very special people!"
- Nicole, 5-Star Google Review
"The staff take the time to listen"
★★★★★
"The staff at High Street Road Animal Hospital are so supportive and friendly to my assistance dog Opal. They take particular care and listen to the needs of Opal in all health care requirements. The staff take the time to listen to us. We don't know what we would do without such people to help us in our need. I would strongly recommend High Streent Road Animal Hospital to assist in all my pet care needs."
- Alexis S., 5-Star Google Review
Opening Hours
Mon to Fri: 7:30am-7:00pm
Sat: 8:30am-1pm
Sun: Closed